Anthony Riley

General Information
Name
Anthony Riley
Gender
Male
Age
28
Status
Inactive (Deceased)
Songs
Chairs Turned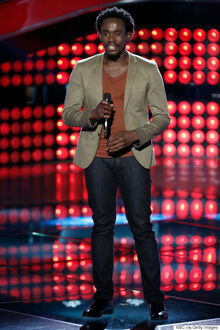 Anthony Riley was a contestant on season 8 of The Voice, mentored by Pharrell Williams. He died on June 5, 2015 at the age of 28 😢😱😥😰😧
The Voice
A Philadelphia-based street performer who had been earning a meager living Busking for nearly a decade, Riley electrified The Voice early-on, with his audition tape, seen above, leading to the judges turning their chairs around faster than with any previous contestant. The judges competed to mentor him, but Riley ultimately chose Pharell Williams, and went on to win his first battle round. However, he abruptly left the show after that victory, at the time attributed to "personal" issues. Riley later went public with his struggle to overcome substance addiction, and confirmed that he had left The Voice to seek treatment at a rehab facility in Philadelphia.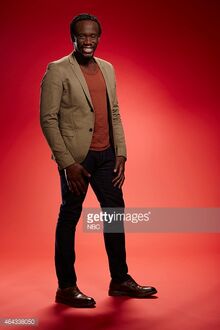 He would later tell Philly.com about his struggle, saying "At the time, [The Voice] wasn't working for me and I felt like I needed to go, instead of taking on more responsibility than I could handle" He insisted however that The Voice was supportive, and reports since then hold that NBC paid for his time in Rehab.
Round
Air Date
Viewers
Song
Original Artist
Result
Blind Audition
February 24, 2015
7.32
"I Got You (I Feel Good)"
James Brown
all four chairs, he chose Pharrell
Battle Rounds
March 10, 2015
9.35
"Get Ready (Here I Come)" (vs. Travis Ewing)
The Temptations
Saved By Coach
Withdrew betweens Mia Z., Paul Pfau, and Sawyer Fredericks
Community content is available under
CC-BY-SA
unless otherwise noted.