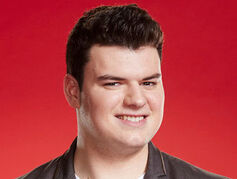 Nate Butler was a contestant on Season 10 of The Voice. He is from Shamong, New Jersey.
Biography
Nate fell in love with music when he was 10 years old, performing with the Philadelphia Boys Choir. He continued on his musical journey as the lead in all of his high school musicals.
Throughout his life, Nate has been bullied at school for being a singer. Now, he wants to make it on "The Voice" to validate the harassment he went through and prove to all his naysayers that he has a true gift.